GIFKR
(Gif & Image Filtering Keyframe Renderer)
Quickly transform any image, GIF, or video into a work of glitch art. GIFKR gives you the ability to animate just about any variable in an image filter in real time with an extremely simple to use keyframe system. It includes many well known image filters such as pixel sorting and blurs, as well as a collection of custom effects. If you'd like to create your own filters, see this guide on how to do exactly that using a ridiculously simple API.

All versions require Java 8+ to run.

Lost? Take a look at this brief tutorial.

Looking for the old beta version? Get it here.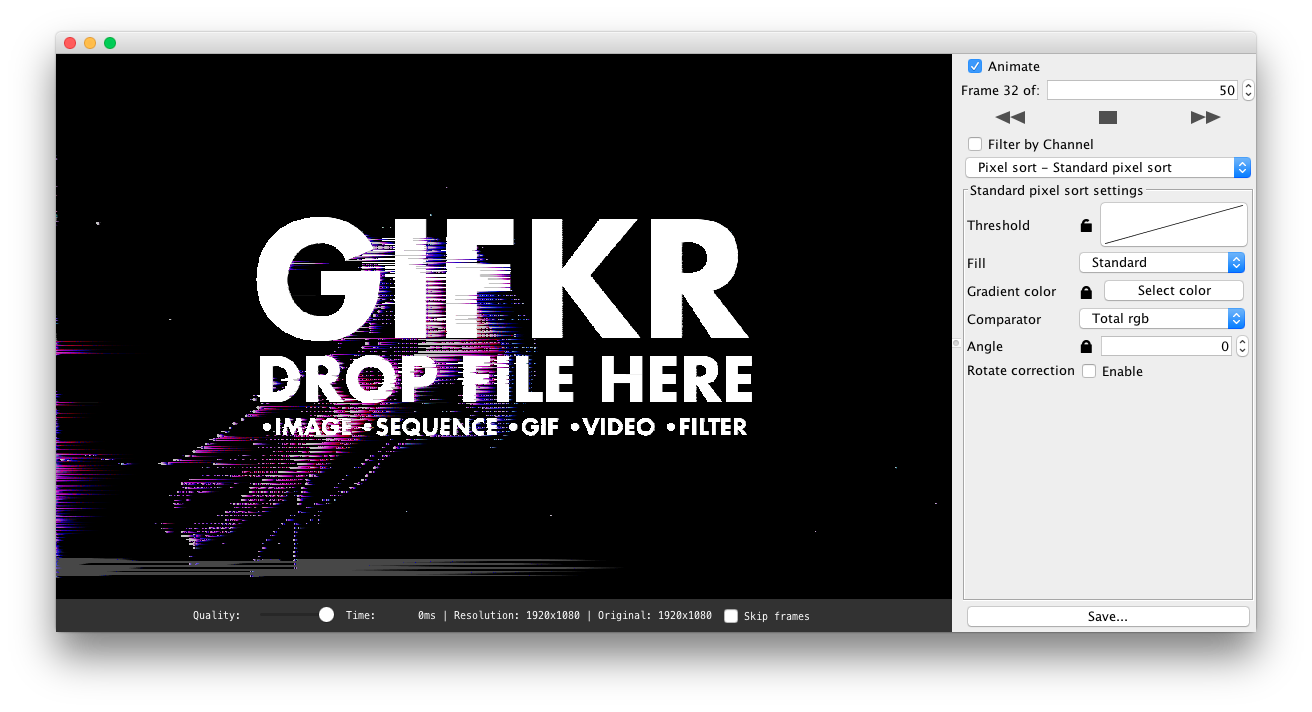 Creating a keyframe animation in less than 15 seconds: